Daylighting to Save Lives: Ask Governor to Sign AB 413  
Note: This post was updated on 9/25/23. It passed the legislature and now awaits the governor's signature. Thank you to Streets for All for the graphics.
When drivers park cars and trucks right up to a crosswalk line, it reduces visibility for vehicles approaching the crosswalk. Drivers are more likely to hit people walking or biking when they have less time to see an approaching person and yield the right of way. Children are particularly vulnerable because they're shorter and more likely to be invisible behind a parked car. And with the increase in size and height of many trucks and SUVs, even adults are vulnerable to collisions at low-visibility intersections.
The Daylighting to Save Lives Bill (AB 413, Lee) will change the California Vehicle Code to ban cars and trucks from stopping, standing, or parking within 20 feet of the approach side of crosswalks. Daylighting is a simple, inexpensive way to improve safety and save lives. Communities can add amenities that don't block sightlines in the newly available space, such as bike or scooter parking or bioswales, to reduce storm runoff.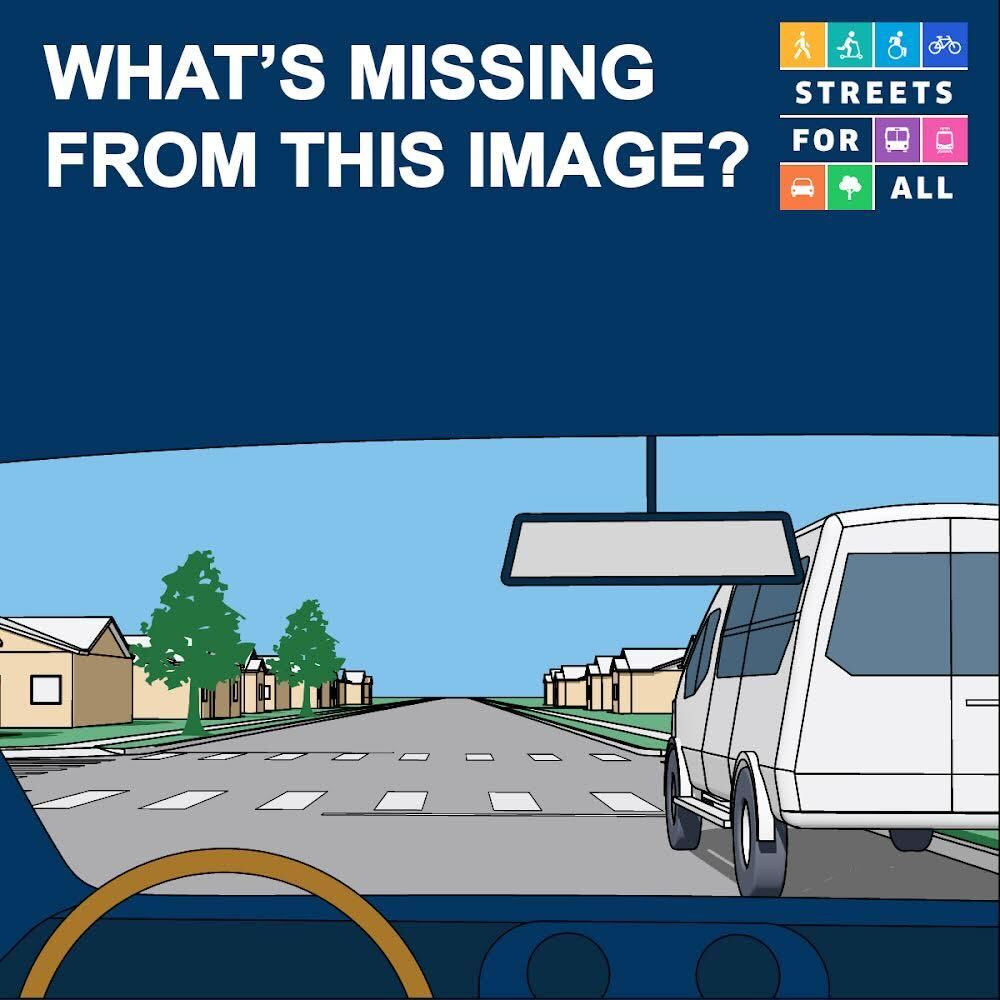 Tell Governor Newsom to sign AB 413. It will save lives.
Daylighting is a widespread practice that California should adopt
Several states across the country already have intersection daylighting ordinances, and California should follow suit and adopt this sensible law. Use the form above to tell the governor to sign AB 413, because daylighting saves lives.
Who Has the Right to Daylight?
The primary opposition to the Daylighting to Save Lives bill comes from the trucking industry.
If California cities added 20-foot red curbs next to crosswalks, the spaces could easily turn into truck loading zones, with drivers playing the odds that they won't get a ticket during a brief stop to make a delivery. However, that could make the problem worse, with taller vehicles blocking sightlines near crosswalks.
The trucking industry opposes AB 413 because the bill bans short-term as well as long-term parking next to crosswalks, reducing the space available for loading. The solution is to add more loading zones in commercial districts, not to endanger the lives of vulnerable road users to make deliveries more convenient.
This video from Transportation Alternatives explains the benefits of daylighting, using New York City as an example:
https://www.calbike.org/wp-content/uploads/2023/09/ab-413-cropped-scaled.jpg
1240
2560
Jared Sanchez
https://www.calbike.org/wp-content/uploads/2018/07/calbike-logo.png
Jared Sanchez
2023-09-26 14:33:02
2023-09-26 14:33:07
Daylighting to Save Lives: Ask Governor to Sign AB 413