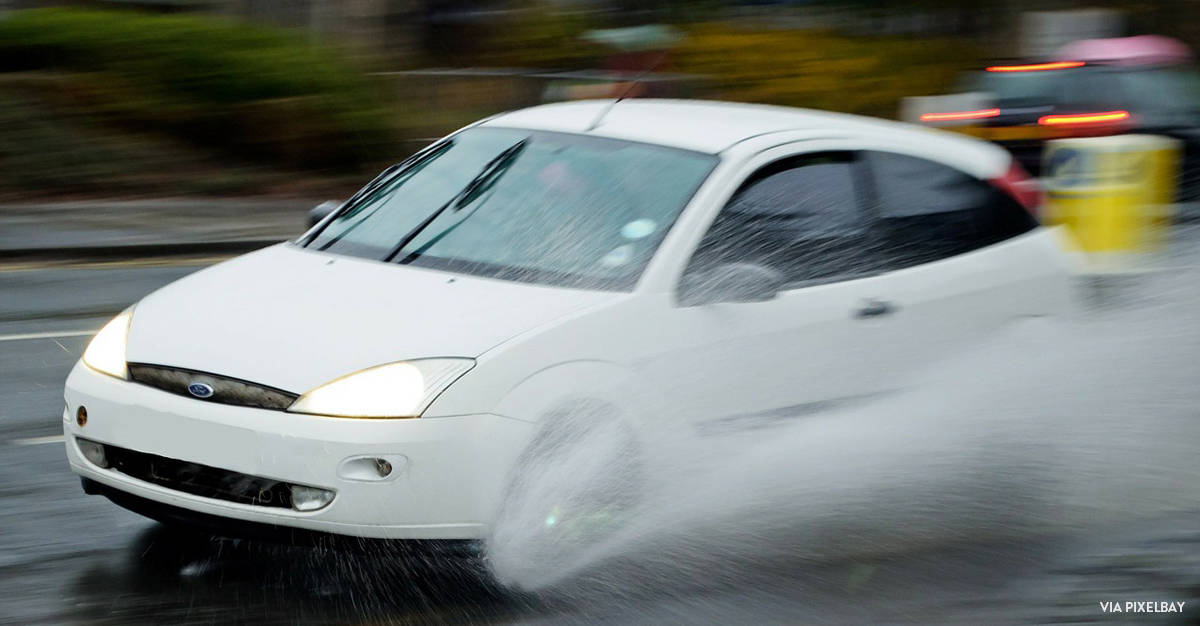 Assemblymember Friedman tweaks speed limit laws to save lives
A bicycle commuter and Assemblymember from Pasadena, Laura Friedman, is fighting hard to defend her proposals to give local officials more power to set lower speed limits where doing so will save lives. CalBike strongly supports all measures that reduce the speeds of automobiles wherever people walk and bike. We need you to support Friedman's proposals in AB 43.
Speed kills but speed limits keep rising  
Even though speed is the top risk factor in pedestrian fatalities in California, our rules about setting speed limits are designed to reward speeding. To set a speed limit, current regulations require local officials to measure the speed of existing drivers and set the limit at the closest 5 mph increment to the 85th percentile speed. This means that the speed of the driver who is going faster than 85 out of 100 drivers on the road determines the speed limit. 
As cars get bigger and more powerful and safer — for their occupants but nobody else — people drive faster. Local officials are often forced to raise speed limits when they measure existing conditions. In other words, speeding drivers set speed limits.
AB 43 makes small changes to the rules about setting speed limits that will lead to significant changes in the lives of Californians whose families won't have to mourn the violent death of a loved one hit by a car. 
Primary elements of AB 43:
It allows local agencies to reduce the speed limit on designated "high injury corridor streets" to 5 mph below what would otherwise be required.
It extends the time that an agency can maintain a speed limit before being forced to raise it from 10 years to 14 years.
It reduces the absolute minimum speed limit in certain narrowly defined commercial districts from 25 mph to 20 mph or 15 mph.
It allows local agencies to consider the safety of people walking and biking when they set speed limits.
Together, these changes represent the biggest challenge to the 85th percentile rule since its establishment. 
The origins of the 85th percentile rule
If you've driven in rural areas, you've probably seen speed limits go down as you approach a small town, even though the roadway hasn't changed. In the past, towns would deliberately set lower speed limits to generate revenue from out-of-town motorists. The town sheriff or police officer would set up a speed trap and hand out tickets.
Legislators outlawed such speed traps and instead required that speed limits be set at a "more reasonable" speed. On the assumption that most motorists don't exceed a safe speed, they defined "most" as 85%.
However, over time, most drivers have come to consider it practically a civil right to drive as fast as the road will safely allow. This sense of entitlement has stymied earlier efforts to change the 85th percentile rule, which makes the tweaks in Friedman's AB 43 an impressive policy effort.
How AB 43 changes the 85th percentile rule
Let's take the example of a 4-lane arterial that passes by senior centers and playgrounds and has bike lanes. The speed limit is 35 mph. To enforce that speed limit, local officials have to update their measurement of actual speeds every five or seven years.
If they find that 85% of drivers are going at least 43 mph, they have to raise the speed limit to 45 mph, because that is the closest 5 mph speed increment to the 85th percentile of drivers. If some exceptions apply, a local agency may round down instead of rounding to the closest 5 mph increment, so they might be able to set the speed limit at 40 mph.
In this scenario, 40 mph is still an increase over the current speed limit and way too fast for safety, considering the uses of this street. If this road is on a city's "high injury corridor," AB 43 will allow local officials to reduce the speed limit by an additional 5 mph. In this case, that would keep the speed limit unchanged.
This will save lives in Los Angeles, where officials very reluctantly had to raise speed limits on hundreds of miles of arterials, thanks to the 85th percentile rule. AB 43 will allow them to reverse that deadly change.
AB 43 won't solve all our problems with speeding motorists, but it is a significant step in the right direction. If you agree, please sign our petition to show your support.
What California needs to create truly safe streets
So how do we solve the problem of roads built to prioritize fast cars? The best answer is better street design to limit speed. Features such as protected bike lanes, bulb-outs, chicanes, and speed humps can create slow-speed streets that are friendlier and safer for people on bikes and walking.
When repaving, cities should add these features. But we can't wait decades to rebuild our streets, which is why CalBike created a Quick-Build Guide to help planners design the changes we need now and implement them in months rather than years.
https://www.calbike.org/wp-content/uploads/2018/08/speeding_cam.jpg
626
1200
Kevin Claxton
https://www.calbike.org/wp-content/uploads/2018/07/calbike-logo.png
Kevin Claxton
2021-08-05 19:06:00
2021-08-05 19:06:02
Assemblymember Friedman tweaks speed limit laws to save lives